We're exhibiting our latest innovations at the Federation of European Neuroscience Societies (FENS) 2020 Virtual Forum this year! Stop by and visit our virtual booth to learn more about imaging using the Iconeus One system.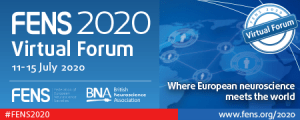 Our latest product innovations – including the Iconeus One system – will be on show at the FENS 2020 Virtual Forum, where we are a 'premium exhibitor'. Our virtual stand is open between 9:00 AM to 5:00 PM (BST) from 11 July to 15 July.
To find us, go to the exhibition hall and find us in the list of 'Premium exhibitors' to visit the booths, connect with Iconeus staff, swap contact information, and download content to your 'Virtual Meeting Bag'.