We've strengthened our expertise in functional ultrasound image processing and software development, by appointing Luc Eglin, Ph.D., as our new Senior Signal Processing Engineer.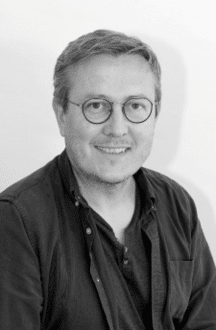 Luc will work with the CTO and our software at Iconeus to create, improve and implement signal and image algorithms. In addition, he will work on adding new features to the software interface for Iconeus One, to best meet customers' requirements, especially in terms of image quality.
Luc earned his M.Sc. in Physics from Versailles University and his Ph.D. in computer sciences from Ecole Nationale Supérieure de l'Electronique et de ses Applications (ENSEA), with a focus on medical imaging. Following this, he achieved a post-doctoral qualification at the French Alternative Energies and Atomic Energy Commission (CEA), in signal processing for radiation detection. He is also a certified Data Scientist, having recently completed training at Panthéon-Sorbonne University.
In addition to his academic qualifications, Eglin has extensive consultancy experience in software development, data analysis and image processing, with clients including Thales, Sodern and MBDA. Prior to joining us, he was Algorithm Manager at a company developing a super-resolution module for confocal microscopy.
Ludovic Lecointre, Pharm.D., CEO and co-founder of Iconeus, said:
"We are delighted to welcome Luc to Iconeus, and believe he will be an excellent addition to our already strong team of software experts. With his deep knowledge and experience of signal processing and medical imaging, we're sure he'll soon be helping us to refine our software offering, and so help our customers gain insights into neuroscience even more easily".