We've enhanced our ability to forge links between neuroscientists and our in-house technical experts by appointing Soumee Bhattacharya, Ph.D., as an Application Specialist.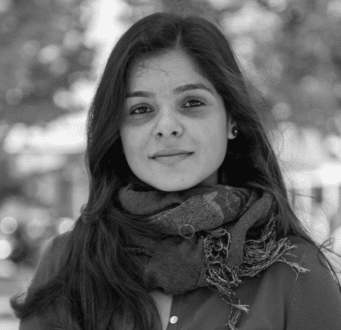 Soumee will be working closely with our engineers and software developers, and helping them liaise with neuroscience researchers globally to improve the capabilities of our ultrasound imaging technology. In addition, she will carry out technical support and training, business development, sales, and public outreach.
Soumee is a neuroscientist with 11 years of research experience in adaptive behavior, cognition, learning and memory, and stress resilience. She obtained a Master in Gene Technology from Madurai Kamaraj University, India, followed by a Ph.D. in Neurobiology from Otto von Guericke University, Germany. She then worked as a postdoctoral researcher at Sorbonne University in Paris before joining Iconeus.
Soumee has a track record of acquiring European funding, and has been a recipient of a prestigious Horizon 2020 Marie Skłodowska-Curie fellowship from the European Commission, as well as the Hugo Junkers Prize for Innovative Projects from the German Ministry of Economic Affairs, Science, and Digitalization.
Soumee is also an accomplished scientific communicator, and as well as being a regular speaker at international conferences, has carried out pro bono scientific writing for India-based academic and industry science consultants BrainAura. She is also an active member of the Organization for Women in Science for the Developing World, helping women scientists advance their careers through training and mentoring opportunities. Finally, she has always been inspired by the performing arts, and away from her research she is a trained Indian classical dancer and vocalist.
Ludovic Lecointre, Pharm.D., CEO and co-founder of Iconeus, said:
"It is a pleasure to welcome Soumee to Iconeus, and we particularly value her wide-ranging knowledge of neurobiology and cognition. In addition, her extensive academic background will help us forge links to researchers in neuroscience, and provide a new channel through which we can listen to our customers. This is something that we've always prided ourselves on, but of course there is always room to improve, and I'm confident that with Soumee's help we will be taking big strides in this direction in the coming years!".