Over the last few months, we have welcomed three new members to the Iconeus team – Denisa Finta, Nabil Lila and Hippolyte De Valmont.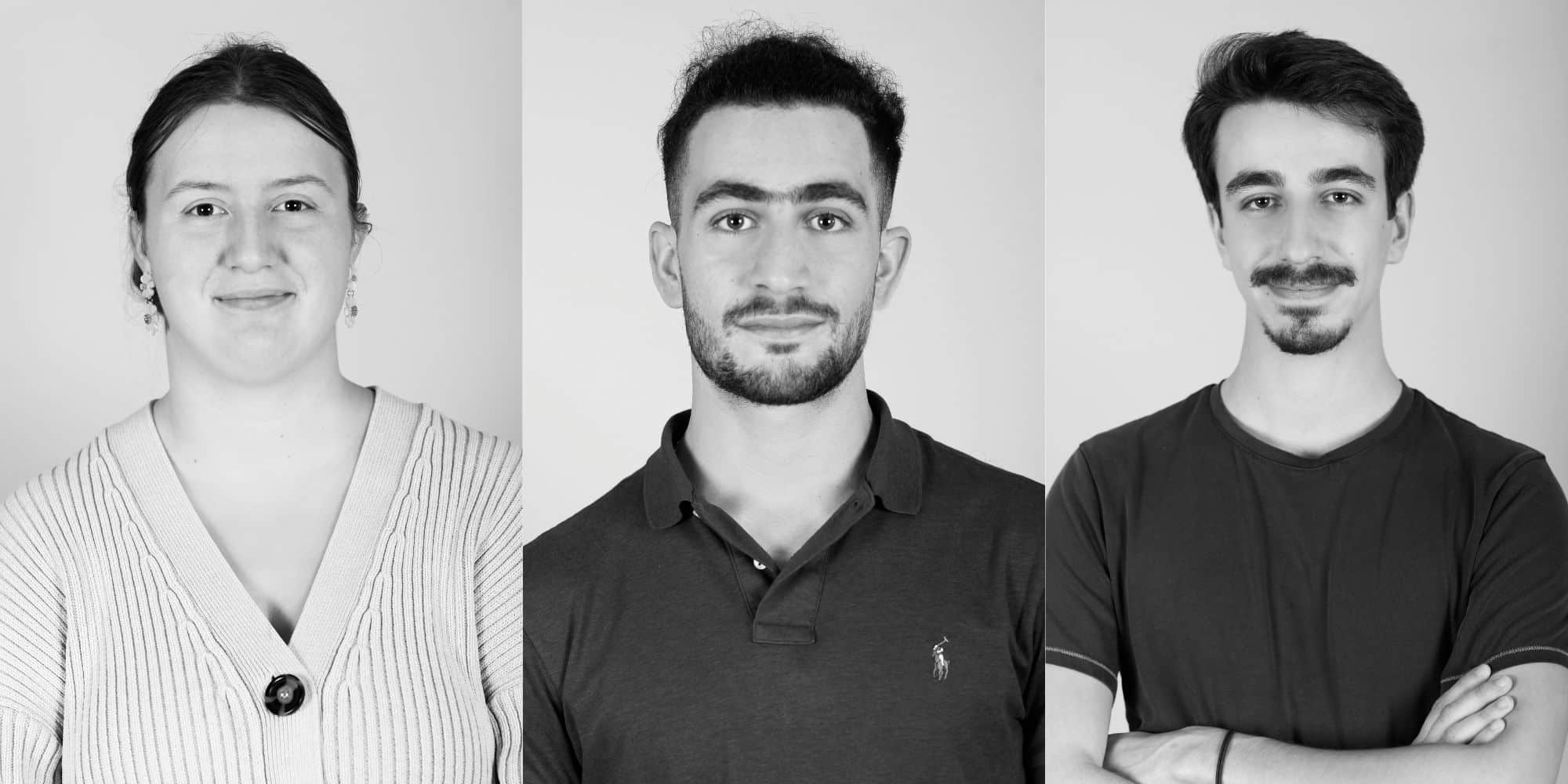 The number of staff at Iconeus continues to expand, and since September we've welcomed three new employees, with roles in different teams:
Denisa Finta becomes our Administrative Assistant on a part-time-basis, working alongside Phoebe Hertzog to ensure smooth day-to-day running of the Iconeus office. Denisa is currently studying towards a Higher National Diploma in Business Management.
Nabil Lila is our new Hardware Engineer, working with Marc Gesnik and Gabin Tekou to design and develop the electronics and other hardware of our systems. Nabil joins us with an academic background in biomedical devices, and with experience of designing device communications at MicroPort CRM.
Hippolyte De Valmont becomes our next Junior Application Specialist, and will be helping the rest of the Applications team to reach out to new customers. Hippolyte has a Masters degree in neuroscience, including experience of using both fUS and fMRI to probe neuronal activity.

Ludovic Lecointre, Pharm.D., CEO and co-founder of Iconeus, said: "The staff base at Iconeus continues to grow from strength to strength, not just in terms of numbers, but in their expertise, experience and enthusiasm for our mission as a company".
"I'm very pleased to welcome Denisa, Nabil and Hippolyte – we're already benefitting from their contributions, and I look forward to this continuing!".